---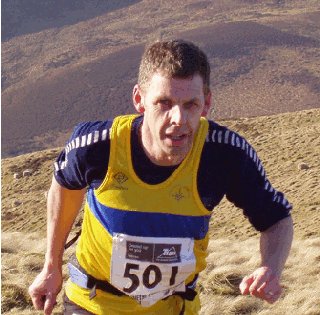 Marc Roper

Reader
Department of Computer and Information Sciences
University of Strathclyde
Glasgow G1 1XH
U.K.

Room: L14.13
Phone:  +44 141 552 4400 x2956
Direct: +44 141 548 2956 
Fax:    +44 141 548 4523
E-mail:

---
My research and teaching interests fall into the general area of software engineering - the development and rigorous evaluation of technologies to support the development of reliable large-scale systems. I'm a member of the Software Systems Group.

Research

My particular interests are in understanding and addressing the significant problems associated with designing, testing, and evolving large software systems. Such systems are astonishingly complex and consequently extremely difficult to design correctly, impossible to test thoroughly (meaning that practically every system is going to be faulty in some respects), and very hard to comprehend when it comes to adapting or changing them. I am interested in developing techniques and tools that can address these factors and support developers in building such systems. I am also particularly interested in the evaluation and assessment of such tools and techniques so as to provide software engineers with concrete evidence on their effectiveness.

Projects I have worked on include:
The empirical evaluation of defect detection techniques.
Investigation the problems of understanding and documenting large OO architectures.
The application of metaheuristic search-based techniques to the problem of automatic test data generation.
The development and evaluation of strategies and tools to support the application of code inspections to OO systems.
For a full description of previous and current projects take a look at the Software Systems Group pages. Applications from prospective PhD students interested in working in this area are particularly welcome.

A list of most of my publications


Professional Responsibilities

Current Activities

Recent Activities


Journal Editorial Boards:

Programme Committees etc.:
Teaching

Teaching for the year 2010-2011 includes: Other teaching related material:
Final year projects: To help those in the writing up stage, here are some copies of slides of a short talk done (several years ago) in conjunction with Tim Walsh on Report Writing. There is also the guide to writing final year project reports made available by the CS Department of Cardiff University.

Departmental Responsibilities

My primary responsibilities are: Follow the above links for more information.

Life Outside Work

My main pastime is hill running (or fell running as it is also known) - see Scottish Hill Runners or Scottish Hill Racing if you want to know more about this wonderful sport - and I'm a member of Giffnock North AAC (based in the south side of Glasgow; an area not renowned for its mountainous terrain...). I'm also a keen cyclist, although preferably of bicycles without gears. This year I'm also (slowly) teaching myself to play the mandolin.
---